The Greg Gutfeld Show includes parodies of current events and features interviews with newsmakers, media personalities and culture critics. The Greg Gutfeld Show airs Saturday Nights at 10pm EST. If you would like to join our LIVE studio audience, email us at GREGtix@foxnews.com to get tickets.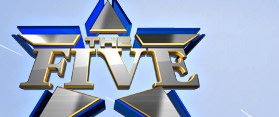 Catch Greg on The Five at 5:00pm EST on Fox News, along with other panel members, discussing current political events. Other panel members include, Dana Perino, Juan Williams, and Kimberly Guilfoyle.
Click here for more information.

You know him. You love him. You hate him. You want to be him. The One with Greg Gutfeld Podcast.